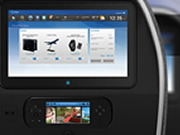 Panasonic to Introduce NFC on Airlines During Flight in 2015 (By RFID World Canada)
20 Sep 2014
Panasonic Avionics Corporation, part of the Japanese-based Panasonic family has developed Europay, MasterCard and Visa (EMV) compliant NFC technology in its in-flight entertainment (IFE) systems. Industry observers had recently predicted on-board NFC applications were a few years away, but the technology giant Panasonic plans to launch the new technology with airlines in the summer of 2015.
>
Read more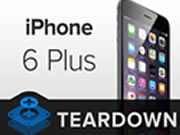 iPhone 6 Plus Teardown (By ifixit.com)
19 Sep 2014
Over the years, we've seen the iPhone evolve—and grow. It began as just the iPhone. Soon it learned how to 3G, it gained an S (it would lose and gain this every other year), and it even learned to read fingerprints. Years of hard work and dedication have made the iPhone into what it is today, the iPhone 6 Plus. Join us live as we explore this gargantuan iPhone 6 Plus.
>
Read more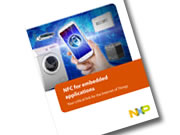 NXP publishes guide to NFC and the Internet of Things (IoT)
01 Sep 2014
Chip maker NXP has published a 20-page guide to NFC and the Internet of Things (IoT) "NFC for embedded applications - Your critical link for the Internet of Things" that is available for readers to download from the ADVANEXT.com website.
>
Read more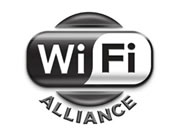 WiFi Alliance adds support for NFC (By Sarah Clark)
09 Apr 2014
The WiFi Alliance has updated its WiFi Protected Setup certification program to include tap-to-connect functionality via NFC. The first products to support the NFC option are available now from Broadcom, Marvell, Mediatek and Qualcomm.
>
Read more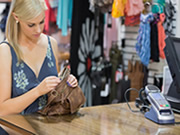 Retailers set to Benefit from RFID Industry Growth (By Lea DeJarlais)
07 Mar 2014
Impinj's CEO/President William Colleran, Ph.D., recently spoke with SCAN, the Data Capture Report, about the growing RFID industry, Impinj's xArray™ reader system, and the benefits RFID offers to retailers.
>
Read more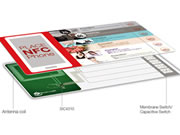 Thai IC Developer's NFC RFID Chip Has Ability to Enable New Interactive Products (By Claire Swedberg)
03 Mar 2014
Silicon Craft Technology's NFC Enabler IC lets users create electronic devices that can broadcast sensor data, smart posters with passively powered push buttons, and a range of entirely new applications.
>
Read more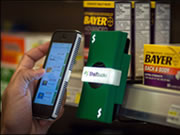 Shelfbucks' Bluetooth-NFC Beacons Bring Discounts to Tarrytown Pharmacy's Shoppers (By Claire Swedberg)
26 Feb 2014
The solution combines BLE and active NFC RFID technologies in a single tag, ensuring that both Android and Apple phones can access coupons and promotional materials.
>
Read more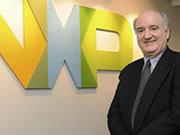 NXP reports slowdown in NFC revenue growth (By Rian Boden)
02 Feb 2014
NXP Semiconductors has reported a slowdown in revenue growth for its NFC business in 2013 but says it is optimistic that business will pick up again during the second half of this year.
>
Read more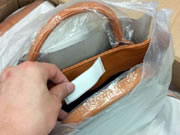 Hong Kong Leather Goods Company Uses RFID to Track Inventory, Fight Diversion (By Claire Swedberg)
27 Jan 2014
The manufacturer of the Fortune Duck brand of purses and bags is using passive UHF tags to track goods from the point of manufacture to the point of sale, raising inventory accuracy by nearly 10 percent.
>
Read more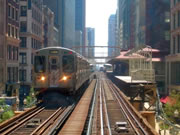 Chicago and Washington to get NFC tickets (By Rian Boden)
15 Jan 2014
Public transportation users in Chicago and Washington DC will be able to use their NFC phones to purchase tickets in the coming years, the cities' transportation authorities have announced.
>
Read more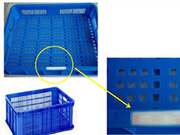 Taiwanese Fruit Distributor Tracks Fresh Produce Via RFID (By Claire Swedberg)
09 Oct 2013
Je-Nong Cooperative Farm has reduced labor costs by adopting plastic crates with embedded passive UHF EPC tags to document the processing of fruit at its plant.
>
Read more
Like our Facebook Page - Advanext RFID & NFC Tags